So you've seen all the pictures and have decided that this is the place for you.  Great!  We are looking forward to having you here.  Now we have to work out the details.
To begin, you'll want to check our  Availabilities chart to see which cabins are open during the time frame you want to visit.  After you have chosen the week and cabin you are interested in, you can either submit a reservation request online or call us directly.  The availability chart is usually quite accurate but you will want to contact us to verify the dates that you want are available just in case some other reservations have been made recently.
Fill out the form completely so we are sure to get your name, address and phone number correct, and the cabin and dates you would like to reserve.  Let us know if you would like to reserve one of our fishing boats or a pontoon boat for any of the dates you are here.  You will want to read our cancellation policy and please tell us how you found our website.
When we receive your request, we will contact you as soon as we can to confirm all the details and the deposit.  Deposits can be either by check or credit card.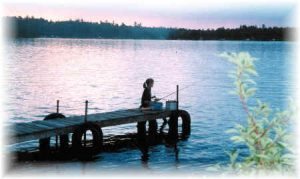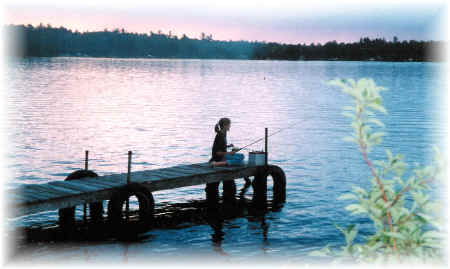 To submit a reservation request By Phone, call us at 1-800-972-0147.
We'll answer all your questions about the resort and work out the details of your reservation.  
Check or Credit Card for your deposit?
Checks must be received within ten (7) days to hold your reservation.  If you are sending us a check, we ask that you please click here and print out the form to return, completely filled out, with your deposit check. That will help to make sure we get all the details correct. 
We take Visa, Master Card and Discover Card, but need to caution you that our web site is not secure for e-transactions.  Please do not submit your credit card data to us on line.  Call us with your credit card information.  For your security, we never record any credit card information on our reservation software or store it anywhere online.
More Questions before Reserving?  If you still have some questions before making your reservation or are uncomfortable using the Internet to place your reservation, please feel free to call us at 1-800-972-0147.
Thank you for your reservation.  We are looking forward to meeting you.
Deposits
Weekly reservations require a $350.00 deposit for the two bedroom cabins and a $600.00 deposit for the three bedroom cabins.  Mini-week reservations for the two bedroom cabins require a $200.00 deposit. 
Daily reservations require a $100.00 deposit for the two bedroom cabins and $200.00 for three bedroom cabins.