Pine Ridge Resort is a family oriented fishing resort near Longville
in the Chippewa National Forest of northern Minnesota.
We are located about 3 1/2 hours north of Minneapolis/St. Paul 
and about 2 hours west of Duluth.
The resort is on the south shore of Girl Lake with 650 feet of shoreline.
The resort is built on a ridge line that rises gently about 20 feet above the lake.  
Girl Lake is part of the Woman Lake Chain of Lakes that includes
Woman Lake, Girl Lake and Child Lake.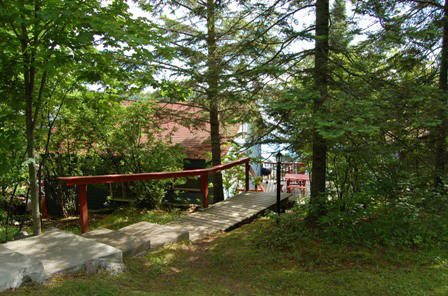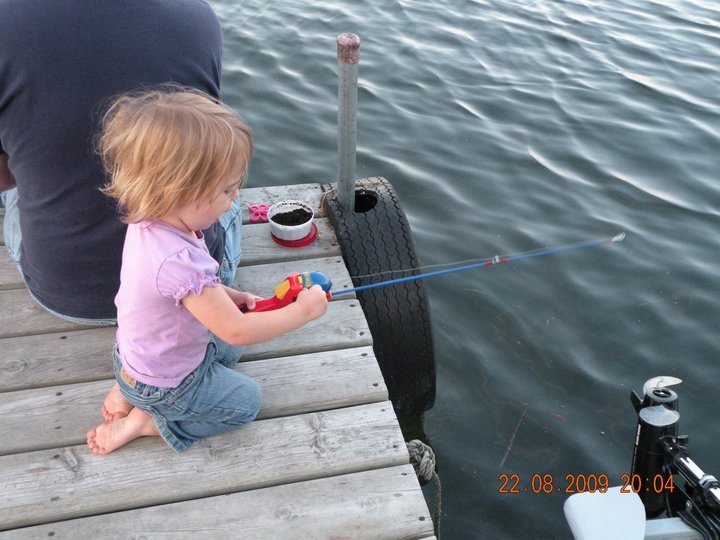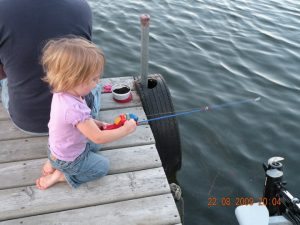 A family fishing resort wouldn't be such without the fishing.  Fishing off the docks is a favorite pass time for guests of all ages.  The younger kids are fascinated by the schools of sunfish swimming around our docks all summer.  Northern pike patrol the weed edge within casting range of the docks and hooking a nice largemouth bass while fishing off the docks is a common occurrence.   Girl Lake with all it's bays and shoreline almost always offers a quiet place to take the family where fish are sure to be found.
Swimming, kayaking and paddle boating take up hours of the kids time each day.   The large swim deck is located right at the waters edge where parents can relax in the sun while the younger kids play on the water mat nearby.  A swim raft sits about 100′ from shore in 10′ to 12′ of water and is a great place for the older kids to jump and dive into the water.